Tribe
With Tribe's modularity you have freedom to create (and re-create!) configurations for small and large footprints using a simple-but-versatile selection of shapes. More possibilities, less complexities...discover your Tribe.
Details
Overview
Options
Images
Downloads
Typicals
Tribe
The Beauty of Tribe
Tribe pairs functional touches with a clean aesthetic to complete an environment suited for creativity and idea sharing.
Collaborate Freely
Fully expand creative flare with Tribe's offering of freestanding or ganged pieces. From cozy gathering spots to flexible collaborative zones, Tribe works seamlessly for even greater fun and functionality.
Freedom to Transform
Give your space personality with the freedom to build your own dynamic configuration. Then feel free to reconfigure or add on to adapt proactively to work style changes.
Tailored Refinement
Tribe's detailed upholstery is designed to elevate consistency with notable tailoring. Add refined flare with unique upholstery combinations.
Details That Matter
Complete the experience with powered outlets and perch tables to facilitate connectivity and enhanced interactions.
Effortless Integration
Tribe has been designed to perfectly complement other Paoli products so that you can effortlessly bring comfort and function to any application.
Tribe
Intuitive Modularity for Fluid Spaces.
Tribe provides you the opportunity to transform your lounge area into a place of interaction and group engagement. The simple ganging bracket allows you to easily lift and relocate any time to re-configure your shape. Additionally, the series offers a unique "link" capability where certain pieces gang and extend in unique angles, creating fun shapes other modular series cannot accommodate.
And let's not forget the fine details. Capture affordable luxury with the "false cushion", a distinct upholstery feature you can accentuate with dual-fabric combinations, or keep it neutral and sophisticated with one tone. Either way, the precision of Tribe's upholstery provides consistent horizontal lines from piece to piece for a refined appearance. Polished aluminum feet add a high end touch, along with functional additions such as table surfaces, freestanding ottomans, and power and USB ports!
Line Offering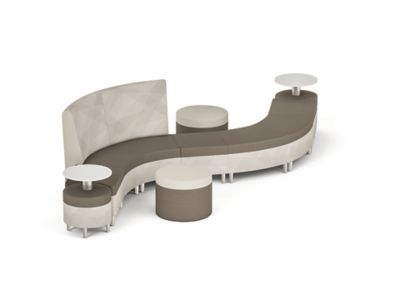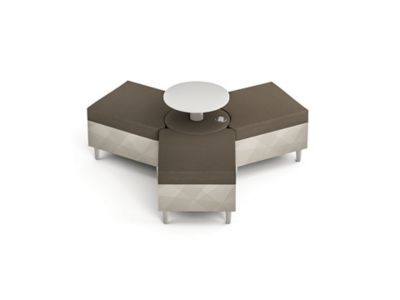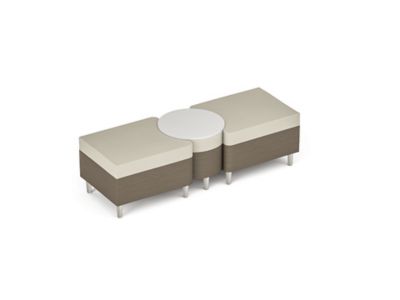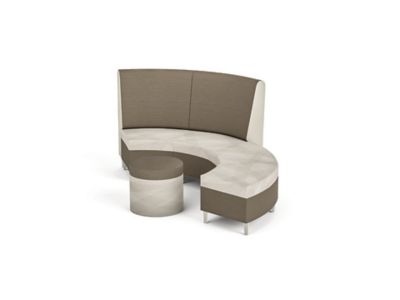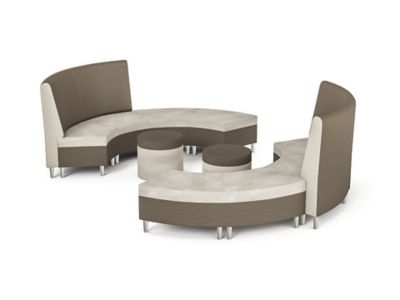 Tribe
Product Options
Upholstery
Seating Finishes