Capture the essence of your brand as you welcome customers in an inviting and forward-thinking space. Extend simple sophistication with elevated details such as a waterfall design, elegant seating, and your choice of fresh materials and upholstery. Functional and comfortable furnishings allow guests and clients to relax, refresh, and prep for important meetings and collaboration.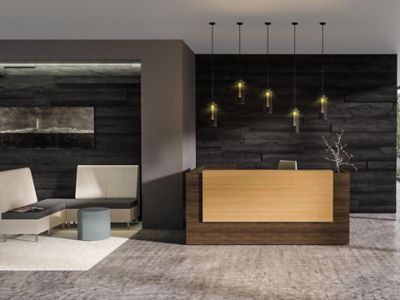 More Reception + Lobby Spaces
Built-in paper storage, height adjustable surfaces, power access, and everything you need to keep your front office running smooth.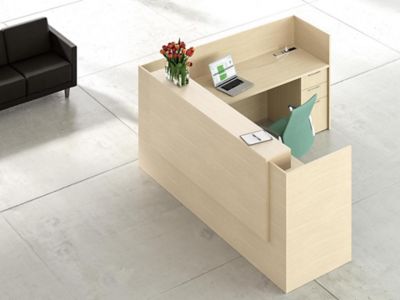 Refined details to impress employees, guests, and all who walk through the door.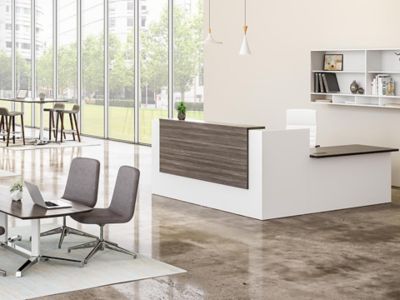 Complete your space with a polished collection of reception, tables, and seating all designed for elegance and poise.