The private office emulates discerning taste with a clean, minimalist design. Continuity of materials combined with refined details such as height adjustability, metal accents and sleek lighting make Paoli the new standard for your office. Explore the flexibility of shapes, sizes, and aesthetic details to craft your very own space, addressing all your needs for comfort, productivity, and style.
More Private Office Spaces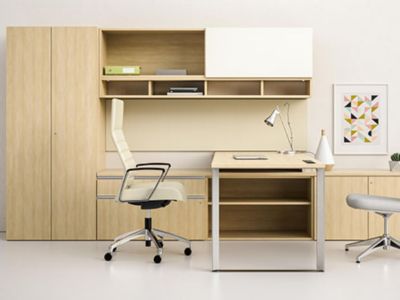 Metal accents, concealed locks, sleek storage, and a fresh palette of finishes and materials elevate the look of your space.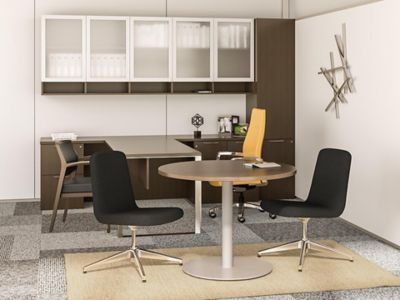 Find just the right fit with a vast range of sizes and configuration options. Top it off with your preference of aesthetics such as door fronts, pulls and metal finishes. No matter the combination, you're sure to find a polished solution.
Whether your style is conventional or contemporary, you get the perks of modern functionality with integrated height adjustability, power and wire routing, and flexible storage solutions.