Open Environments are here to stay as businesses continue to face the challenge of packing more function and productivity in to smaller spaces. Paoli products balance privacy and collaboration with functional layouts and design-forward solutions to define multiple workstations in the open floor.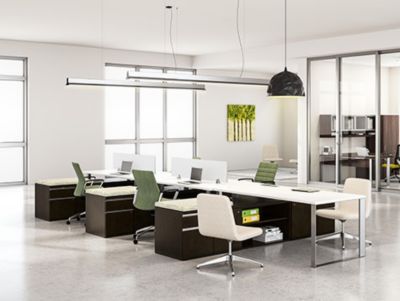 More Open Environment Spaces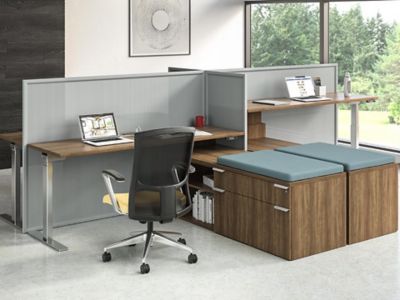 Design-forward solutions such as free-standing knit screens, adjustable height surfaces and concealed wire routing bring beauty to the open plan and offer aesthetic splendor to employees of all levels.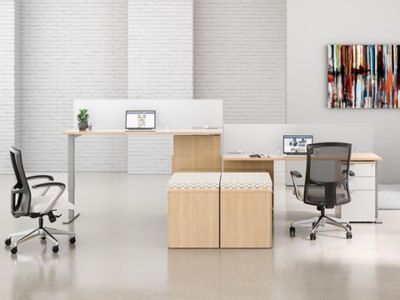 Height adjustable models allow employees to move from sitting to standing and standing to sitting seamlessly throughout the work day. And the thoughtful design easily coordinates with technology to house cords for an organized desk space.
Maximize your desk space by tucking away files and piles with chic storage solutions, and utilizing monitor arms to completely free-up and maintain clean area on your worksurface.