Spaces that spark connection and conversation help to foster increased productivity and growth through meaningful interactions and empowered individuals. Unique functions such as access to power, multi-use furniture, and eye-catching aesthetic - to name a few - are key elements to planning collaborative areas. Multi-functional solutions such as CO|HO andTribe create the perfect balance for casual collaboration and productivity.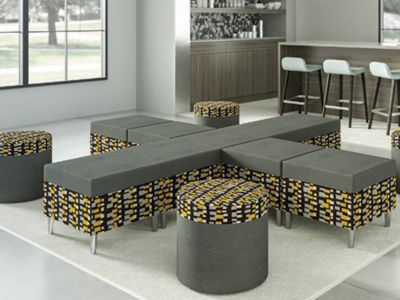 More Collaborative Spaces
Paoli shows how easy it is to create fun creative spaces. Sprinkle ottomans, sleek lounge chairs and perch tables together to unlock the power of brainstorming.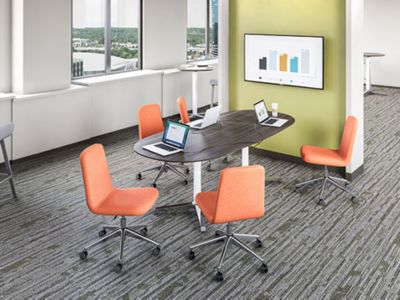 Workers can break free of their routine spaces to discuss, debate, and think big. Sometimes a casual spot to kick back is all they need to re-charge and spark their inspiration.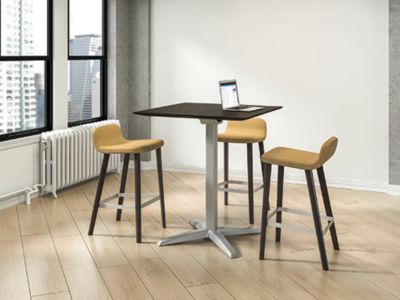 Activate underutilized space by placing simple huddle spots for stand-up meetings and quick "water cooler" conversations.