Whether it's to train or take a break, multipurpose solutions make it easy to transform spaces to fit your needs. Outfit cozy cafes with products like Share Space, CO|HO or Universal Tables, paired with any of our seating lines. The choices is yours!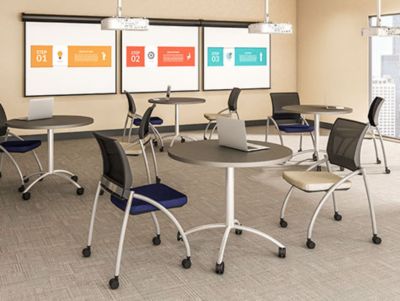 More Cafe + Training Spaces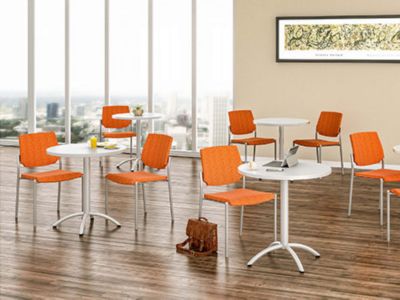 Take a break from training and refresh in a comfortable café. Paoli products of all kinds can be used to outfit cozy cafes and areas for employees and guests to recharge their minds.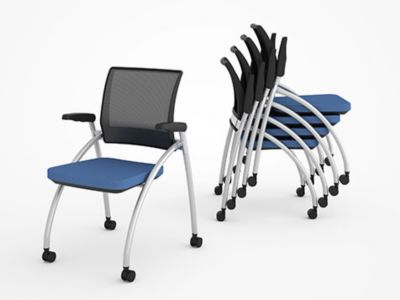 Designed by Paoli, our Share Space chair sets the standard for functionality and looks, as each model nests, stacks, and flexes - no upcharge or separate options! The sleek flex mechanism is a patented design unique exclusively to Paoli.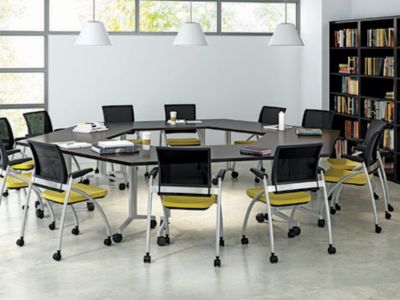 A variety of table shapes such as trapezoids, round, square, rectangle and corner pieces- all with casters for mobility- give you the ability to re-configure layouts.