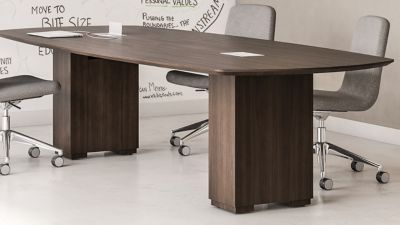 It seems like technology changes by the minute. And there's no telling what it will look like a year from now, much less next month. However, we do know that keeping employees powered and ready is a must for businesses today, and long into the future.
Technology is changing the way we work. Employees want to connect easily and, moreover, instantly. Messing with wires and crawling under surfaces interrupts work flow, causing unnecessary distractions and loss of efficiency. Smart office furniture is simple, yet high functioning to foster connectivity and, thus, productivity and collaboration. It's mission is to link the user with technology through seamless integration of power and USB ports, discrete wire management, and long-term flexibility.
You don't have to be an expert in technology to easily support technology needs. That's where we come in. From workstations to lounge chairs, we've created a range of smart products that provide intuitive plug-n-play, while keeping any wires at bay. In other words, we've made it simple for you to look like a technology hero.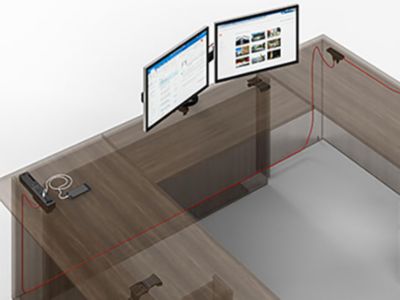 Kindle One has clean wire routing and accessible power; all designed to work as one. Metal grommets, slot power units, wall access panels, and wire management accessories easily coordinate together to provide clean styling and uninterrupted function.
Subtly designed for powerful connectivity. The Strut table provides USB ports discretely nested in every leg, giving users a smart place to power their mobile devices. Tabletop power grommets are also available.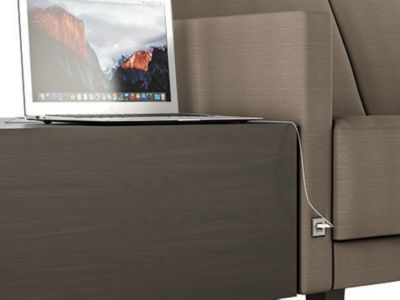 This Village is Power Ready
Seamless integration can be found across the product line, including with our Village lounge. Built-in, integrated USB ports support technology without distraction.